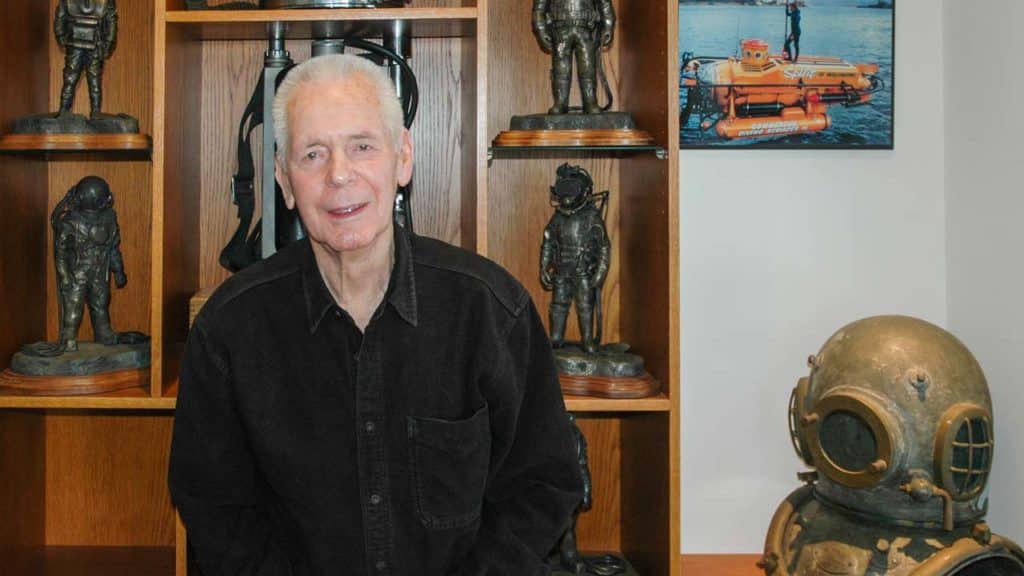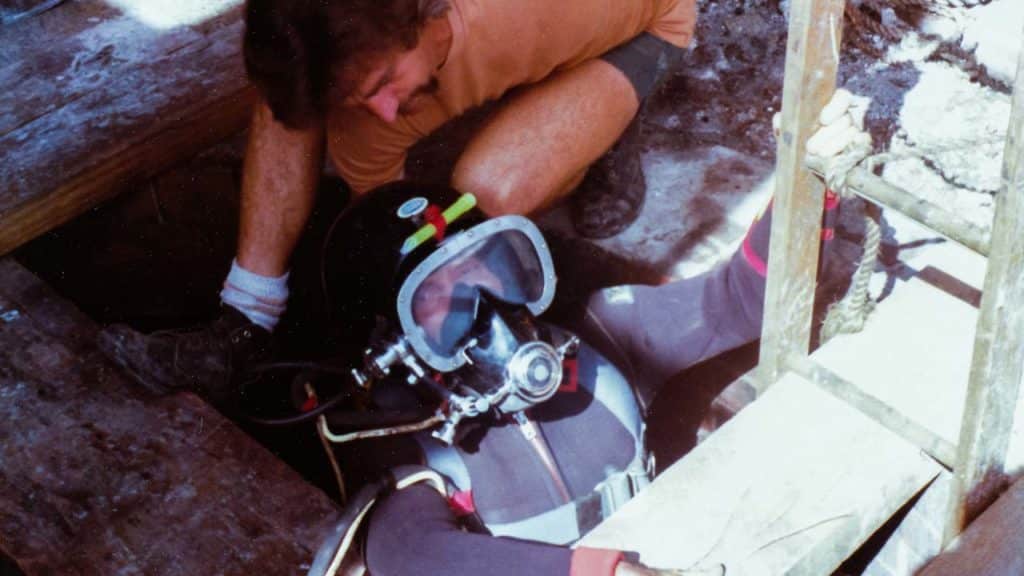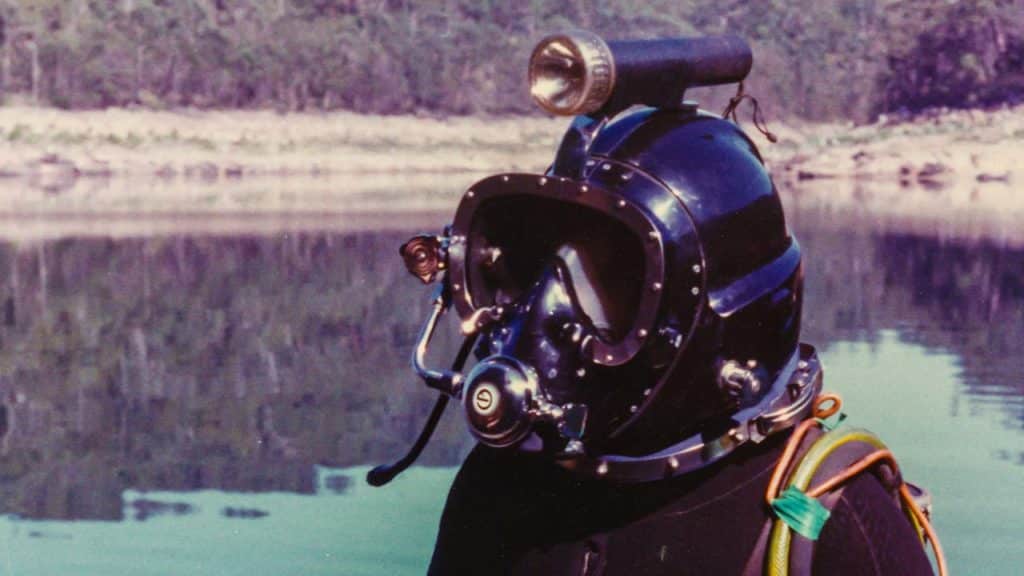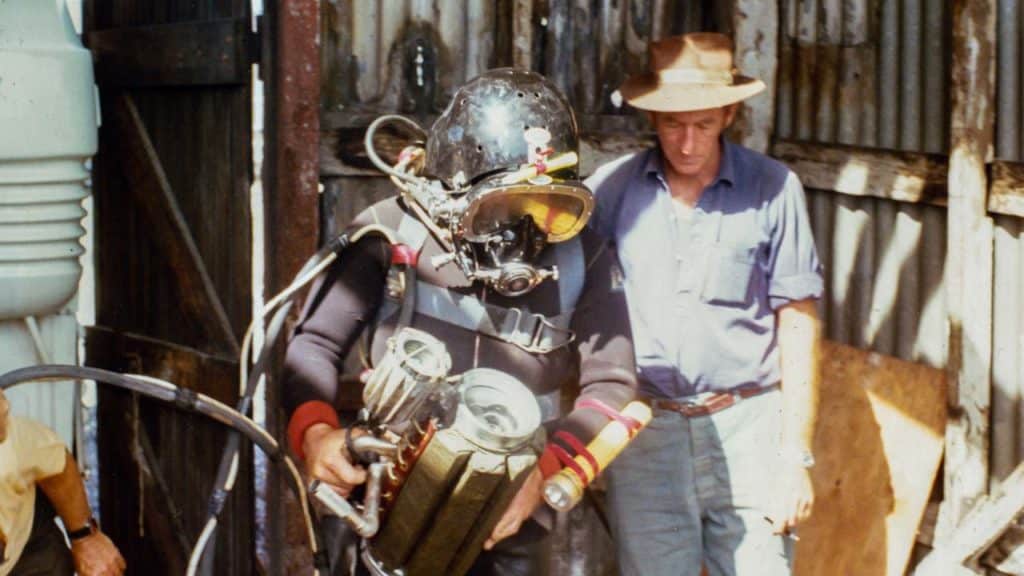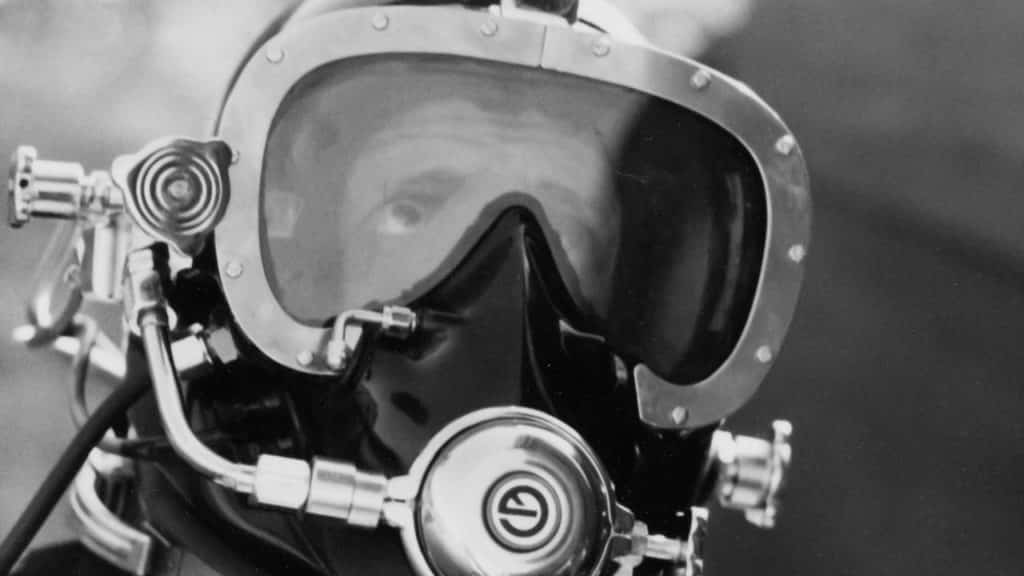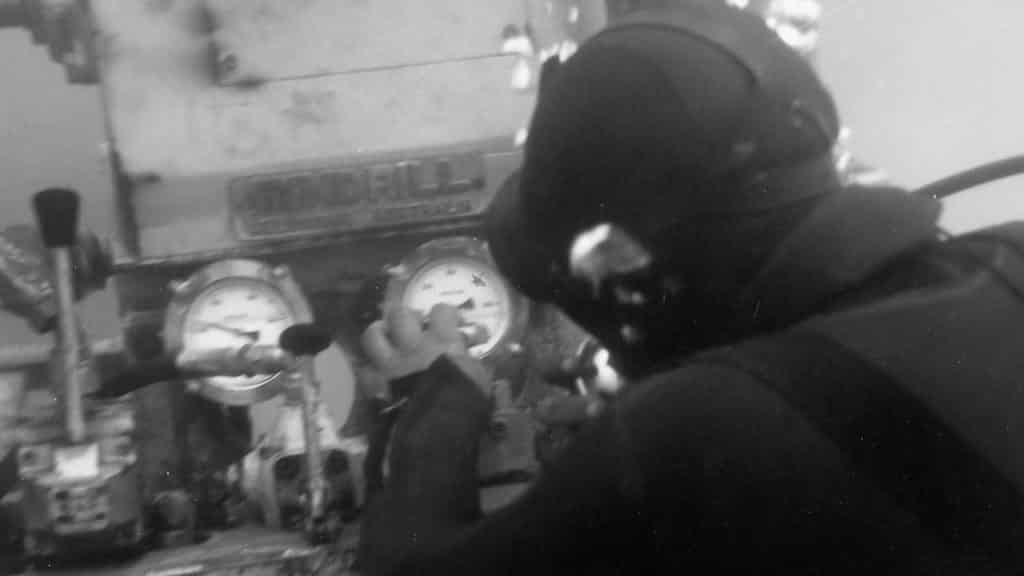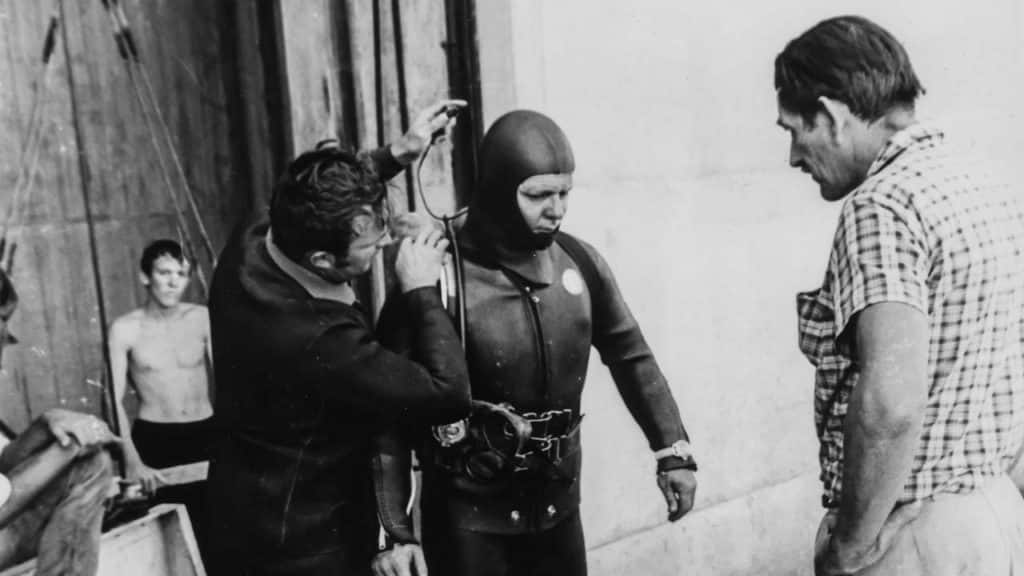 Neil Johnson founded Commercial Diving Services in 1955 turning his passion for recreational diving into a commercial diver career and pioneering the way for the commercial diving industry in Australia.
Builder With An Underwater Passion
Neil Johnson was born in Lithgow on 20 March 1934. At age 19 he moved to Wollongong and commenced a career in the building industry. He worked in the West Wollongong, Figtree and Lake Illawarra area building 'spec' homes. His recreational passion was spear-fishing and he was in the ocean at every opportunity honing the skills that would soon underpin his full-time career. Neil was the first on the south coast to purchase a new and innovative means of staying under the water for extended periods of time. The CB Gorman Aqua-Lung was a similar device to those seen on the popular 1960's TV series 'Sea Hunt' starring Lloyd Bridges. Neil had to travel to Sydney every time he needed the heavy steel cylinders re-filled with air, as re-fill facilities were few and far between.
Always diving solo, Neil learned the skills required to survive underwater and was soon called upon by various local companies to retrieve lost items and sunken boats in Port Kembla harbour. He quickly realised he needed to upgrade his underwater expertise as a Commercial Diver and went to Melbourne for 6 weeks where he completed the Standard Dress course under the watchful eye of Ted Eldridge, who quickly became Neil's mentor. Ted was a former pearl diver who had many hundreds of hours wearing the classic round metal diver's helmet, canvas suit and weighted shoes (Ted Eldridge developed the world's first single hose regulator from 1948 to 1952).
Pioneering Commercial Diver
He had no sooner returned to Wollongong when he was contacted by Ted and offered a full-time job as a Commercial Diver on the new Bass Strait Oil Rigs. Neil declined this offer, realising that this position would require extended periods away from his family.
Neil's natural aptitude and passion for commercial diving motivated him to undertake the development of the first Hooka system in New South Wales. A system which was a hybrid of Aqua-Lung and Standard Dress. The Hooka system allowed him to use light-weight 'demand-valve' technology providing an unlimited air supply from the surface. He continued to build homes in the Wollongong area whilst running a part time business as a Commercial Diver.
Around this time the Metropolitan Water Sewerage & Drainage Board (MWS & DB) were completing construction of the Warragamba Dam. Whilst installing a krupp-gate used to seal the pen-gate on the up-flow side of the dam wall, the krupp-gate became dislodged in 154 feet of water. The 'hard-hat' divers employed by the Water Board refused to do the job, which resulted in Neil Johnson being called in.
Neil worked for six weeks, seven days a week in pitch darkness at 154 feet below the surface removing debris and re-aligning the krupp-gate. The Sydney Water divers objected to this ring-in using lightweight Hooka and regarded it as a threat to their long established Standard Dress protocol, 'the thin edge of the wedge', as it were.
Neil's fearless enthusiasm and professional manner quickly established him as the Commercial Diver of choice and he was propelled into the full-time profession of Commercial Diver. Using his new Hooka diving system he was called upon to undertake inspections on numerous inland dams and catchments including the Snowy Mountains Hydro Scheme.
He trained two of his old spear-fishing mates as Commercial Divers and began 'Neil Johnson Skin Diving Services'. He went on to employ a further eight Commercial Divers and establish himself as the master of all things under the water. Son Keith, joined his father's business in 1970 and quickly became the Masters Apprentice.
Neil always undertook the first dive on every job, ensuring that his employees were not exposed to any undue or unforeseen danger. His eye for detail and diligent planning forming the basis for three decades of 'nil fatality' deployment.
His deepest dives were at Warragamba Dam where he dived to 315 feet on three occasions.
His most dangerous dives were undertaken in a 'water-supply' well at Bathurst. His task was to survey a disused underground water supply used by railway locos. An 80 feet vertical shaft which terminated at a horizontal 100 foot shaft. His job was to dive to the bottom and then travel along the horizontal shaft with a CCTV camera thrust forward of his shoulders. Fortunately for Neil the pictures conveyed to his son Keith above, showed the tunnel collapsing in front of him… a vision not seen by Neil as he proceeded forward towards certain death. Neil was advised of the impending disaster by two way communication and was then slowly pulled backwards to safety as the tunnel collapsed in front of his withdrawal.
His most uncomfortable dive was again at Warragamba Dam just before the dam was opened to the sea for the first time. The eels knew that the discharge gates would release excess water to the ocean and they were gathered by the 1000's at the dam wall. Up to 6 feet long they could be seen from the walkway above. As Neil ascended to a depth of 60 feet and upon entering a thermal layer he was attacked by hundreds of eels, biting at his hands, regulator, mask and legs. He called on his back-up diver to bring down a steel bar, however upon descending to Neil's location and seeing all the eels he returned to the surface immediately, too scared to face this nightmare in the deep cold water of Warragamba. To avoid further attack Neil designed a small steel cage which the divers used when entering these thermal layers during decompression.
Neil's proudest professional moment was when his son Keith telephoned him from London on 15 July 2009 to advise his father that Commercial Diving Services had been declared runner-up in the 2009 Sustainable Shipping Awards for their contribution to the improvement of the ocean environment through the invention of HST (Hull Surface Treatment).
The most enjoyable job Neil undertook in his career was a drilling job for Clutha. They (Clutha) were endeavouring to drill off the coast near Stanwell Park when the drill-rig was lost overboard on the first day of operations. Neil and his company were originally engaged to recover the drill-rig, however upon inspection Neil suggested that his company could mount the drill-rig onto the sea floor in 100 feet of water. Commercial Diving Services were given the green-light and then proceeded to establish a complete drill-rig on the ocean floor with a hydraulic power supply to the surface. They successfully drilled 20 test holes to a depth of 150 feet. This was an achievement never undertaken previously and was reported around the world in various Industry journals.
A Lifetime Of Underwater Memories
Neil Johnson has an ocean full of memories… of adventures in an environment most would regard as unforgiving, hostile and dangerous. He maintains that there was never a day he did not enjoy his job for which he had a passion and a love. The business name changed in 1972 and became Commercial Diving Services Pty Ltd. The company's reputation, professionalism and successful endeavours saw the business thrive and expand through the years from 1960 to 1989 when Neil retired, His son Keith then took over ownership of the family business.
Neil Johnson's Statistics
Success Rate
Zero Failure To Operate
100%