Commercial Diving Company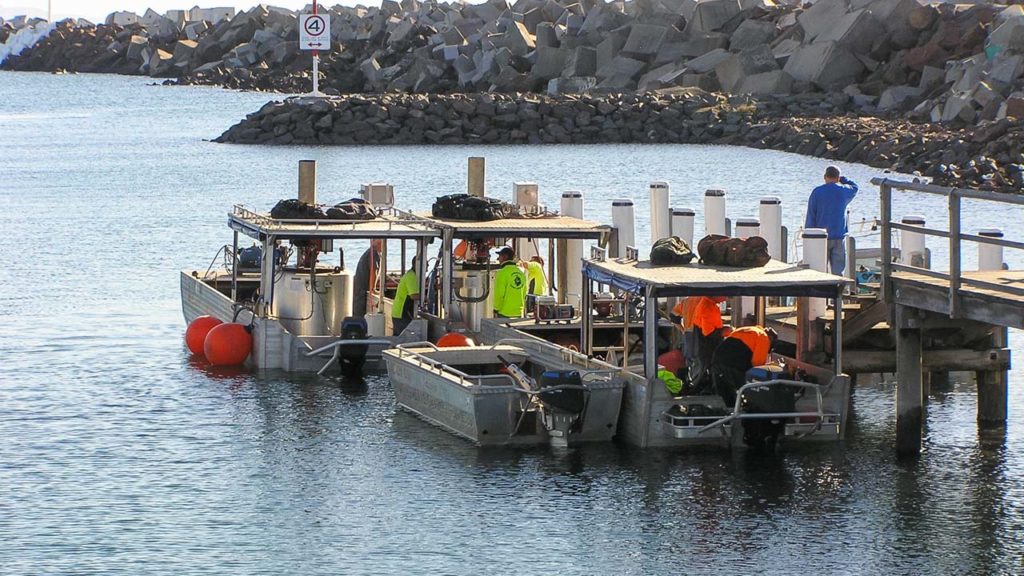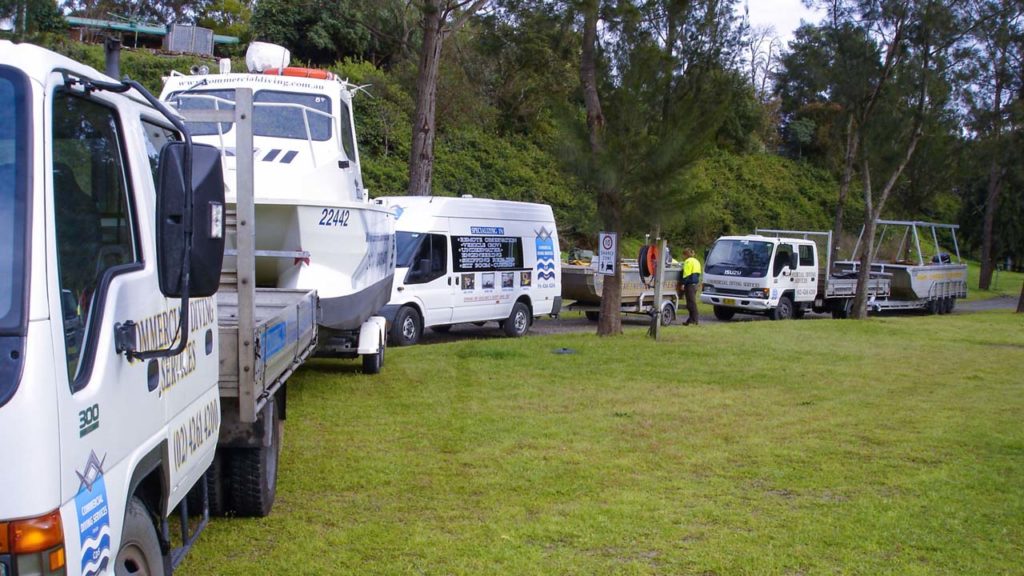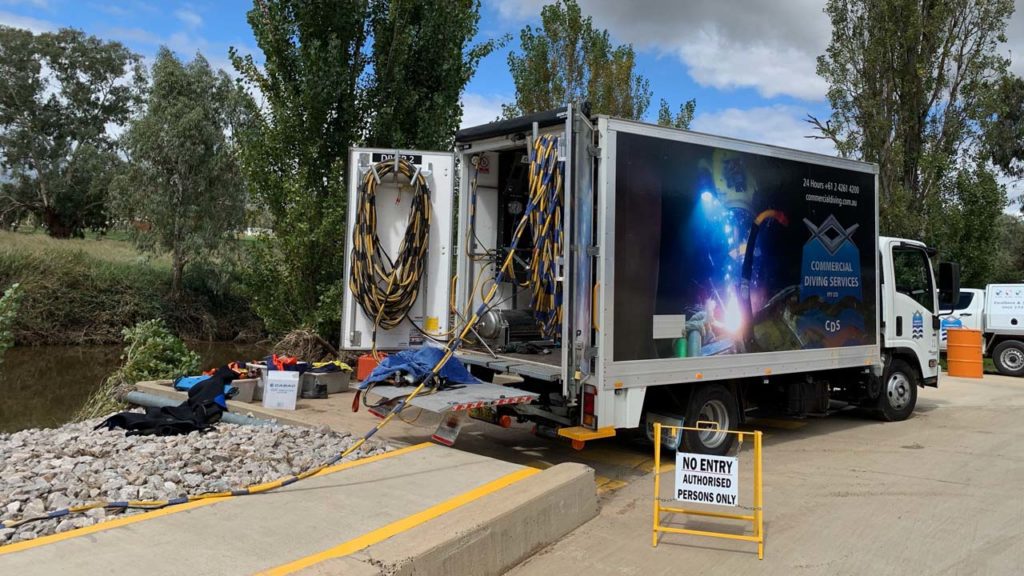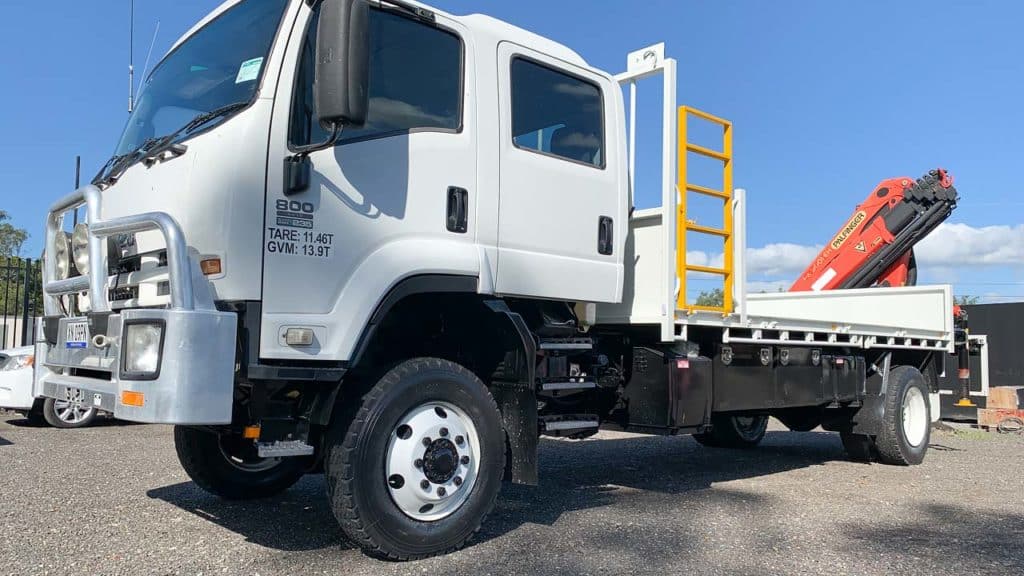 Our commercial diving company was founded in 1955 by Neil Johnson who pioneered the commercial diving industry in Australia. Commercial Diving Services Pty Ltd today is operated by second generation owners under managing director Keith Johnson along with third generation chief operations manager Tim Johnson.
The company employs a comprehensive team of  certified commercial divers, qualified trade experts and professional administration support staff. Commercial Diving Services Pty Ltd is recognised throughout the industry as having significantly improved the work capability of both commercial divers and remote operated vehicles (ROV) underwater.
We have always been at the forefront – investing in, engaging and deploying the most up to date technology to ensure our clients get the best possible results in terms of delivery and quality.
We offer a comprehensive range of commercial diving services including underwater inspections, marine construction and asset maintenance covering commercial shipping, marine structures and inland infrastructure which are underwater, on the water and above water. We are committed to servicing our clients needs by providing a 24/7 emergency service. We are proud of our ability to rapidly respond to our clients needs at any time of the day or night.
The reputation of Commercial Diving Services is well established through our team's ability to consistently mobilise rapidly and carry out all agreed underwater or marine work in a professional and safe manner. With over 65 years of experience in the commercial diving, marine construction and shipping industries we are the leading Australian commercial diving company and professionals in underwater work.
We have established many alliances with major shipping and road freight companies for emergency dispersal of our diving equipment systems. Specialised portable freight units built for optimal space efficiency and are ideal for ensuring we get our equipment on to site with a minimum of fuss.
Our extensive experience has been gained from conducting approximately 500-600 deployments every year since 1955 at locations throughout Australia and the South Pacific. This long track record across a broad spectrum of the inland, marine and shipping industries has enabled us to experience and successfully complete a diverse range of operations. This extensive first hand knowledge is invaluable in providing clients with the most reliable solutions to any task at hand.
We are proud of our team members and their dedication to our company and its clients. Many of our administration and field employee's have worked for our company for over two decades providing consistency and retainment of skills to the benefit of our recruitment program and our clients.
Commercial divers employed by Commercial Diving Services have trade certified backgrounds. Our divers work within our government accredited Corporation Occupational Health & Safety System. We continually strive for excellence and safety with an impeccable track record.
Our comprehensive range of equipment encompassing over 500 specialised plant items is of world class standard. We incorporate the Kirby Morgan diving helmets among other class leading and task specific diving suits and masks.
We own, operate and offer marine equipment for hire including various vessels, barges, floating elevated work platforms, silt or oil booms, and air lift bags. Other professional equipment includes our own portable decompression chamber, remote operated vehicle systems (ROV), underwater photo and video equipment plus live supervisor and client monitoring technology – and so many more specialised and custom engineered solutions.
A wide variety of our standard equipment has been enhanced and or custom developed based on our personal experience in the field. Our diving equipment is modulated and set up for fast and efficient mobilisation, whether your requirement is local, national or international.
Our company undergo annual independent external audits on our quality management systems as part of our class approvals certification. We continually review, assess and update our systems and operating procedures to ensure we are adhering to the latest safety and quality assurance requirements in our industry.
Commercial Diving Services conducts all operational activity in accordance with the following standards:
Quality Management System Standard AS/NZS ISO 9001:2015
Health and Safety Management Management System Standard AS 4801:2001
Environmental Management System Standard AS/NZS ISO 14001:2015
Occupational Diving Operations Part 1 – Standard Operational Practice AS/NZS/2299/1/2015
The Commercial Diving Industry is fraught with dangers and risks due to its potentially hazardous nature, however Commercial Diving Services can provide our clients peace of mind as all diving operations are completed safely through adherence to these standards.
Comprehensive Integrated Management System (IMS) incorporating:

Quality Assurance
Environmental
Safety

State and Federal Legislation and Standards
We maintain current insurance policies and workers compensation as follows:
Public Liability
Workers Compensation
Comprehensive Commercial Marine Insurance
Comprehensive Commercial Vehicle Insurance
Commercial Diving Services management and divers are all committed to participating and implementing our standard operating procedures.
Over the course of our history in the industry we have never recorded any lost time due to a diving related accident or incident. We pride ourselves on this impeccable record and strive to keep our reputation untarnished by always insuring our equipment is professionally maintained through our programmed maintenance systems. Our maintenance program not only includes the servicing of our critical life support equipment but also every serviceable plant item from boats and trailers to tools and attachments.